Conclusion
All states can improve their health care performance, including those that topped the Scorecard rankings.
On certain health system indicators, states ranked lower overall performed better than the overall leaders. This suggests that even the lower-ranking states have something to teach.
If every state achieved the performance of the top-ranked state on each Scorecard indicator, the gains in health care access, quality, efficiency, and outcomes would be dramatic. At current rates of improvement, however, it may take many years or decades for states and the nation to see such progress.
National gains if all states achieved top rates* of performance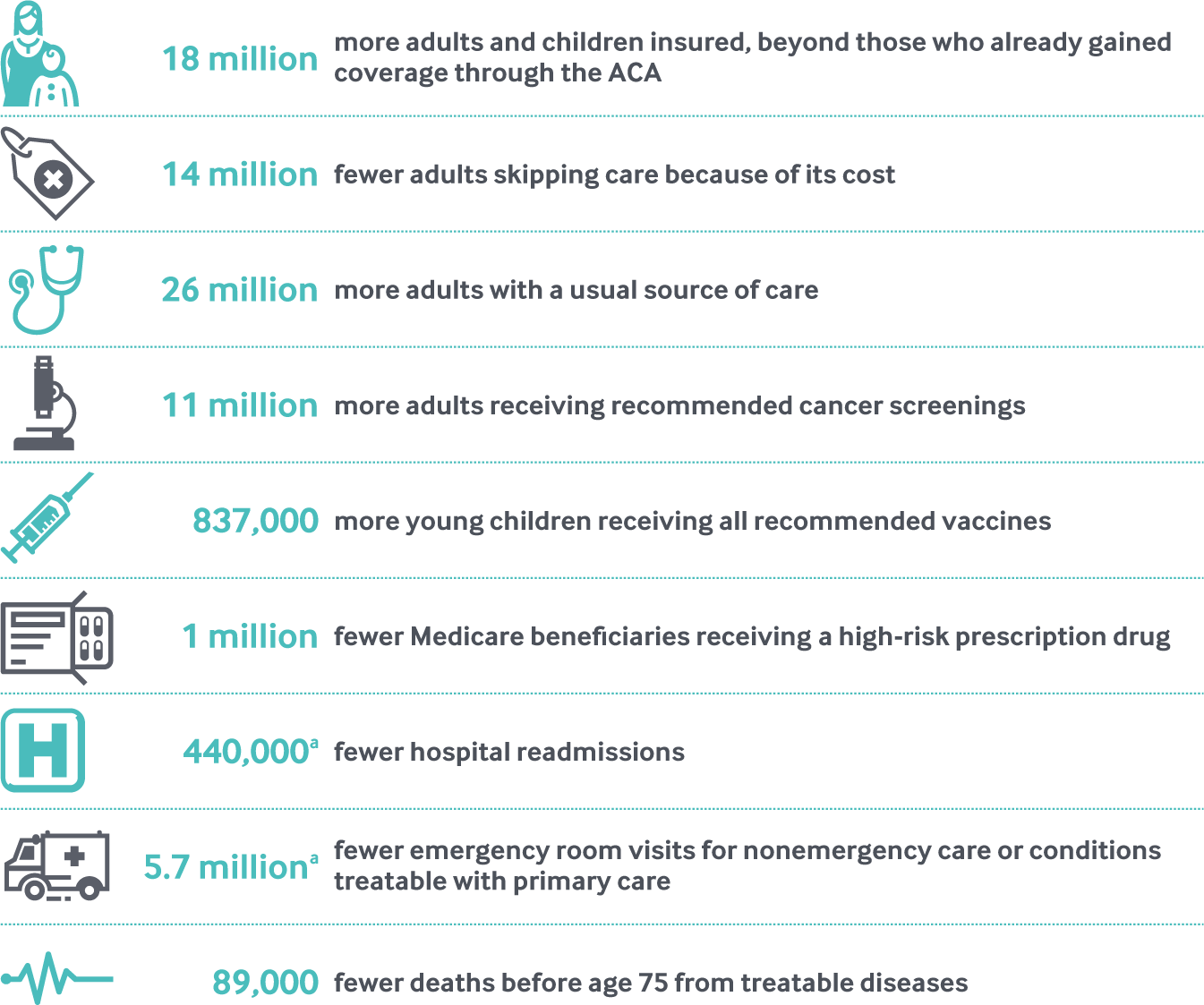 States have many opportunities to lead and to collaborate with other stakeholders to promote health system improvement.34
Many states are already doing so by:
Some states are in better economic shape than others and have more resources to support improvement. But the gains in access to care and narrowing of disparities associated with the ACA's coverage expansions highlight the role that public programs can play in equalizing opportunity across and within states.41 (For example, see New York's improvements.)
These gains in access to care may be compromised, however, by the repeal of the ACA's individual mandate penalty and by regulatory changes to state insurance markets currently under way.42 Although states have tools to strengthen their individual insurance markets, such as reinsurance mechanisms that can help moderate premium increases,43 there are limits to what the health law can do. Insurance coverage is a necessary but not sufficient condition for improving health care and outcomes. Urgent concerns such as the opioid crisis may call for new initiatives.44
With states assuming ever greater responsibility for the future of health policy, it will be more important than ever to continue tracking the performance of the health system throughout the country.